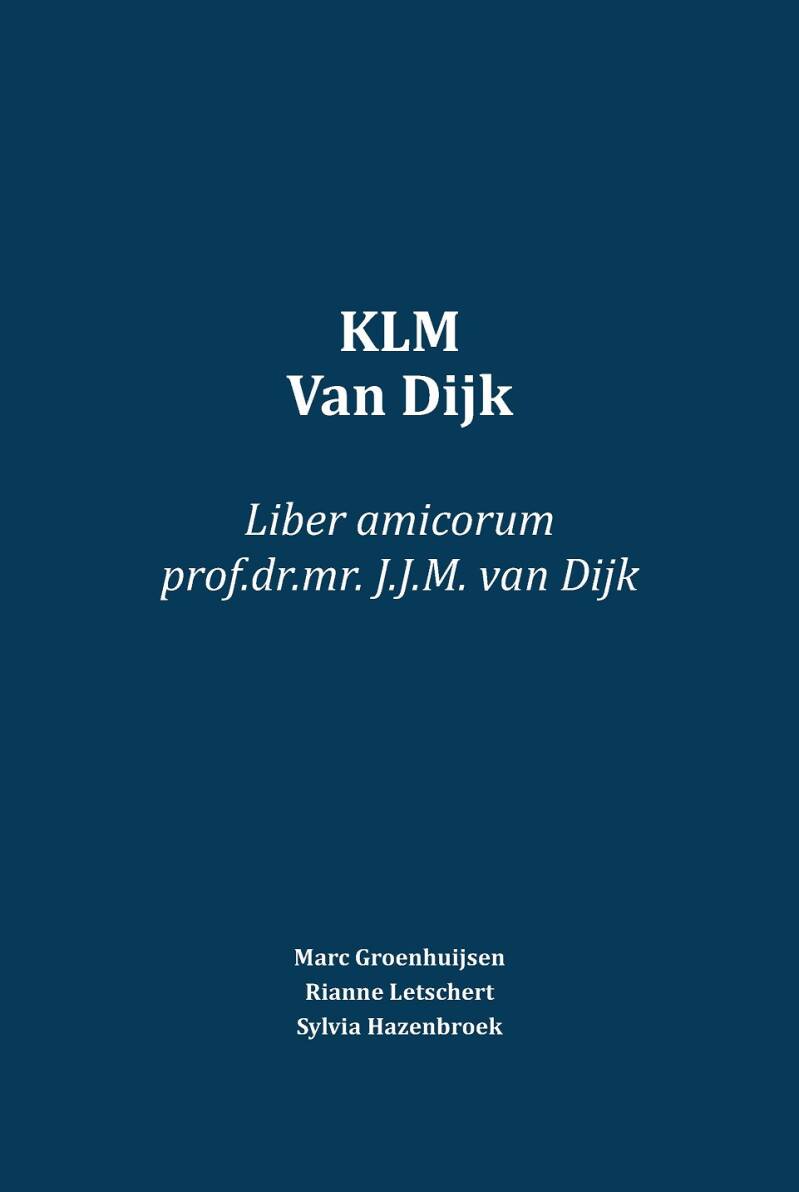 Liber amicorum Prof.dr.mr. J.J.M. van Dijk
Marc Groenhuijsen, Rianne Letschert, Sylvia Hazenbroek
Pages: 446 pages
Shipping Weight: 800 gram
Published: 12-2012
Publisher: WLP
Language: NL
ISBN (softcover) : 9789058509321

Product Description
Jan van Dijk (1947) of Tilburg University has a degree in law from Leiden University (1970) and a PhD in criminology from the University of Nijmegen (1977). He held the Pieter van Vollenhoven Chair in Victimology and Human Security from 2005 till 2012 at the University of Tilburg, The Netherlands (International Victimology Institute Tilburg). He is a member of the Group of Experts on Action against Trafficking in Human Beings of the Council of Europe in Strasbourg and of the Dutch Commission on Compensation for Victims of Crimes of Violence.

In 2012 he has been awarded the Stockholm Prize in Criminology for his distinguished research on the prevention of crime and victim assistance.